Blog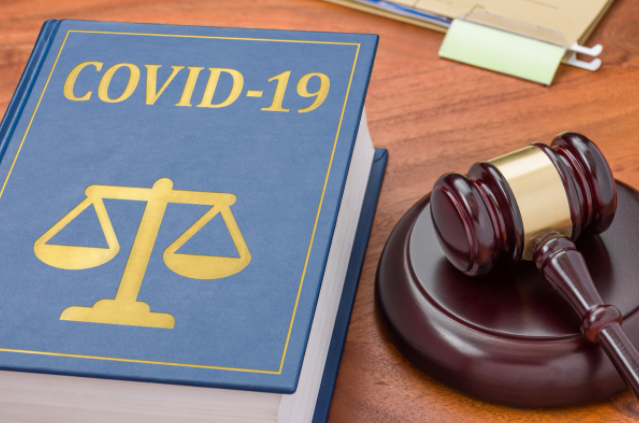 January 21, 2021
What Happens When You Terminate 20% or more of your Employees?
The recently enacted Consolidated Appropriations Act, 2021 (Act) is a massive, 5,593-page piece of legislation. The Act includes appropriations for the U.S. government for the upcoming fiscal year, as well as funding for Coronavirus emergency response and relief among many other things.
While the Act will be best remembered for making some $900 billion in COVID-19 relief stimulus payments to individuals, extending unemployment benefits, and providing relief to small businesses—the new law also includes a series of retirement-related provisions. Below is a summary of one rule that results in employees becoming 100% vested.
Partial Termination Relief
Generally, a tax-qualified retirement plan is treated as having been partially terminated if more than 20% of the plan's total plan participants were laid off in a particular year. This might occur in connection with an employer's closing of a plant or a division, or as a result of general employee turnover, due to adverse economic conditions or other reasons outside an employer's control. Employees affected by a partial termination must be 100% fully vested in their account balances, as of the date of a full or partial plan termination.
Recognizing that substantial reductions in the workforce, due to the COVID-19 pandemic could be temporary, the Act modifies prior law and states that a plan will not be treated as a partial termination—if the number of plan participants is at least 80 percent of the active participants as of March 31, 2020. Thus, an employer will not trigger a partial termination as a result of temporary changes in headcount resulting from the COVID-19 pandemic.
This provision is effective during any plan year that includes the period beginning on March 13, 2020 and ending on March 31, 2021.
If you have had a 20% or more reduction in staff, we strongly recommend you check with Benefit Equity Inc.'s knowledgeable team to explore if your company is required to 100% fully vest terminated employees.
Author: Robert Gorelick, APA, Founder Benefit Equity Inc.